For the Best Dumpster Rentals Libertyville Has to Offer, Choose Big Chug's Disposal!
Use the best dumpster rentals Libertyville has to offer from the reliable team at Big Chug's Disposal when it's time to declutter and reclaim your space or manage bulky waste in a safe way! You won't find another dumpster service provider with our prices, products, or personality, so book with our experienced staff and let us handle the heavy lifting of your waste removal project. We're eager to prove to new customers that we're the top choice for all of your container rental needs.

We're happy to offer delivery across Libertyville, Illinois, and the surrounding communities of Lake County. We regularly work with homeowners, school administrators, contractors, property managers, and individuals to support their residential or commercial projects including home renovations, smaller-scale demolitions, cleanouts, and housing developments, among other jobs. For the top-rated and highest-quality dumpster rentals Libertyville can trust, go with Big Chug's.

We make reserving the perfect roll off container for your specific project needs an easy and uncomplicated process with 24/7 online booking. Just navigate to our "Dumpster Rental" page, browse through our versatile selections, and choose the best fit for your upcoming job. We're confident we have the #1 dumpster rentals Libertyville can rely on that will make a beneficial addition to your remodel, commercial landscaping design, or build-out. If you have any questions about how much waste can be disposed of at once, what size you'll need to meet your project goals, or how to schedule a delivery, our friendly team is available to guide you through the process. Give us a call at (262) 361-3000 to speak directly with our staff or book online anytime and anywhere!
Book the Dumpster Rental Libertyville Homeowners and Contractors Use for All Projects
Our options for a dependable dumpster rental Libertyville homeowners, contractors, and business owners rely on offer support for a range of residential or commercial projects. Whether you're downsizing and need to remove outdated appliances and furniture in one fell swoop or are managing a new housing development, we're confident our selection of container sizes combined with our years of experience will help make your upcoming project as streamlined and stress-free as possible.

We work closely with GFL Environmental Landfill to ensure waste is disposed of properly in accordance with all city, county, and state guidelines. Like we always say, your trash is our treasure! We treat each waste disposal project with the utmost care, using sustainable and ethical removal practices always. When you partner with our team of professionals, you can rest assured your garbage will be dumped responsibly.

Whatever your residential or commercial needs are for a reliable dumpster rental Libertyville communities can count on, we're here to help. Get in touch with our friendly team by giving us a call at (262) 361-3000 or book your container online using our convenient scheduling tool. Just click the big red "Book Now" button to get started!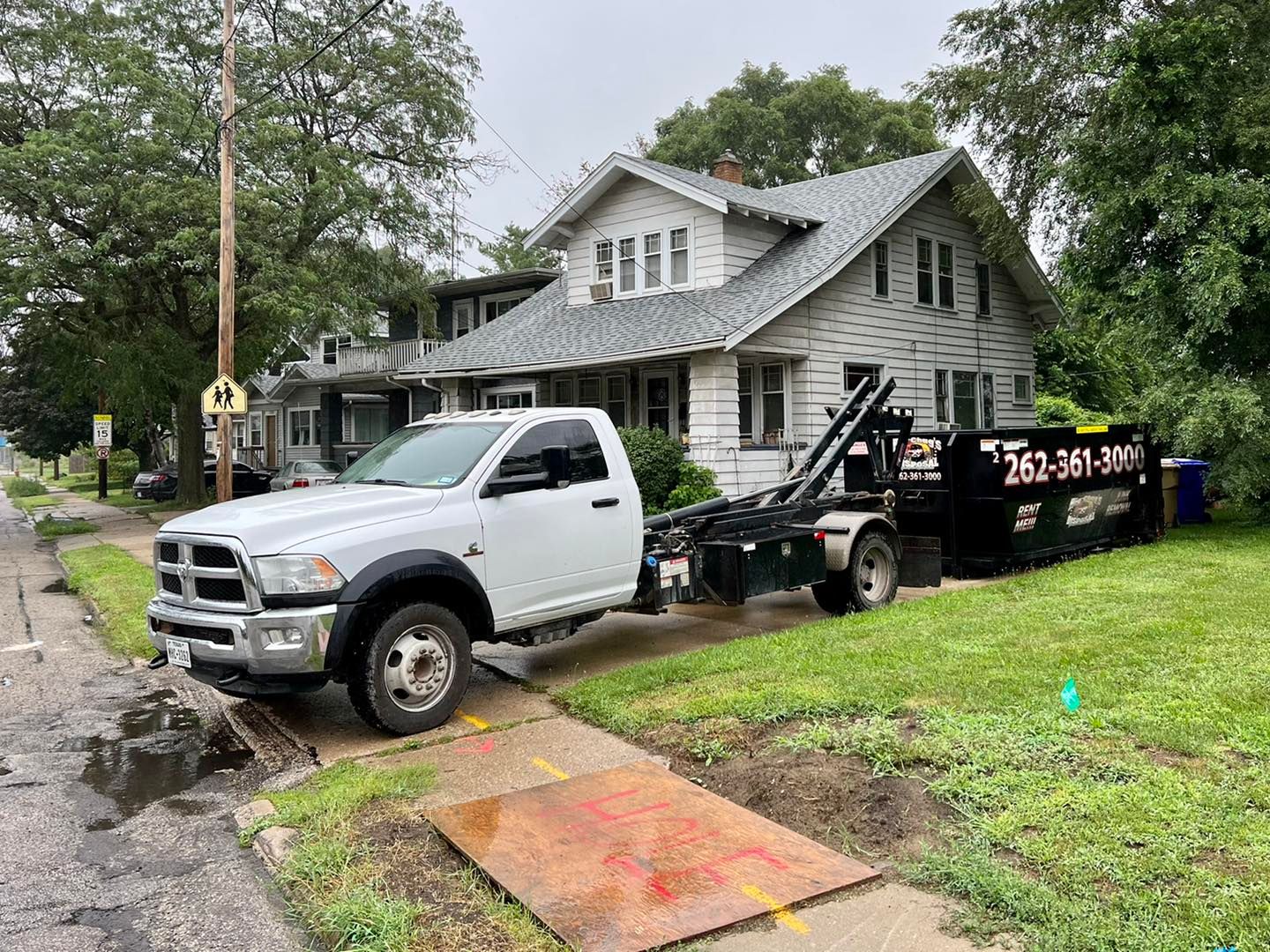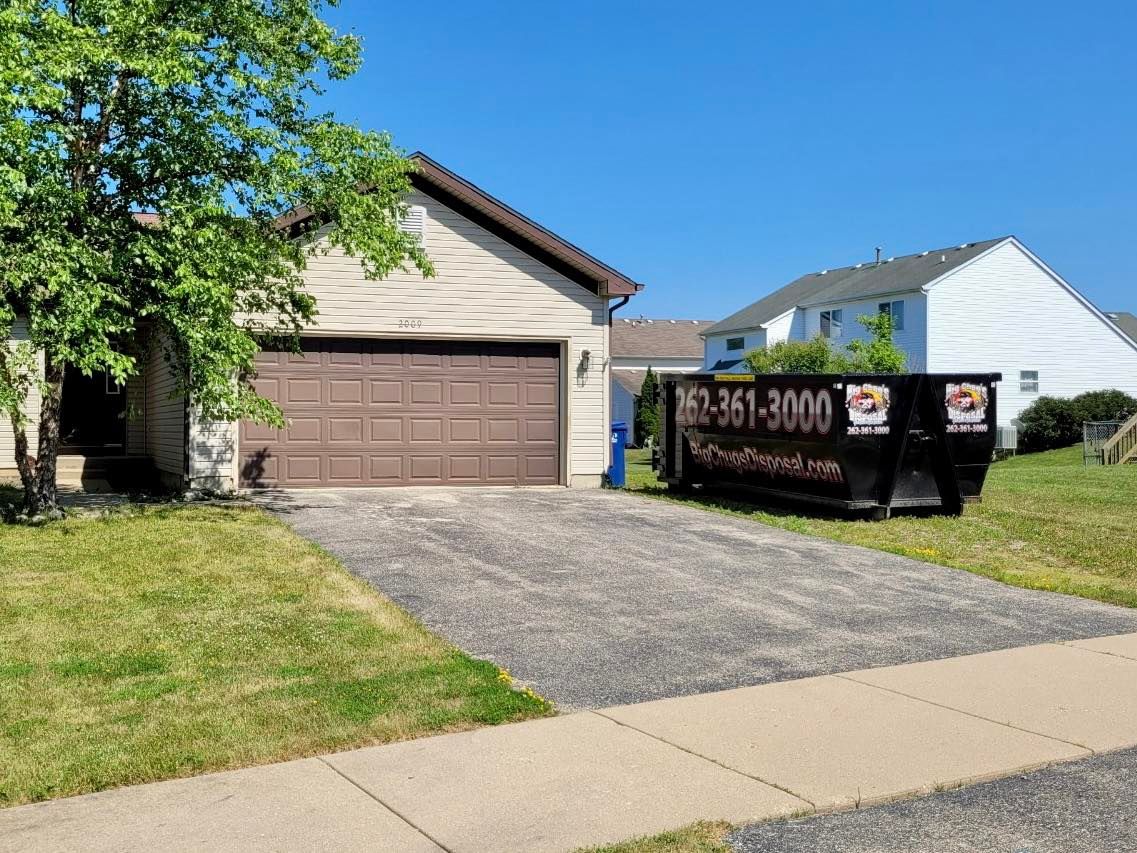 Reliable Dumpsters Libertyville IL Homeowners Can Count On
Book the best dumpsters Libertyville IL has to offer that home and property owners can rely on to help support a broad scope of repair, renovation, or remodeling projects. Whether you're decluttering the garage or finally tackling that dilapidated shed demolition, our team of pros is here to help guide you through your options and guarantee you have a positive experience when booking with our company.

We regularly deliver our selections for a budget dumpster Libertyville IL residents can trust to support attic, basement, or garage cleanouts, shed, detached garage, or shed demolitions, landscaping, estate sale preparation, downsizing, single-room remodels, roofing repairs or replacements, and a range of other home improvement or cleanout goals. Get in touch with our staff to learn more about your options or book directly through our website today!

Durable Yard Waste Dumpster Libertyville IL Homeowners Use for Landscaping
Spruce up your yard and increase curb appeal with our options for a dumpster Libertyville IL homeowners and landscaping professionals can trust. Whether you're embarking on outdoor projects like cleaning the gutters or building a raised flower bed across a wide span of acreage, our range of container options is suitable for a variety of yard projects.

Our substantial roll off bins are capable of disposing of a range of yard debris including stumps, tree limbs, lawn trimmings, brush, weeds, and other waste materials. Just fill up the bin at your own pace, call our drivers when you're ready for us to haul it away, and we'll get it out of your hair in no time. When you're ready to rent a dumpster in Libertyville IL, we make the process as simple and streamlined as possible so you can focus on more important things.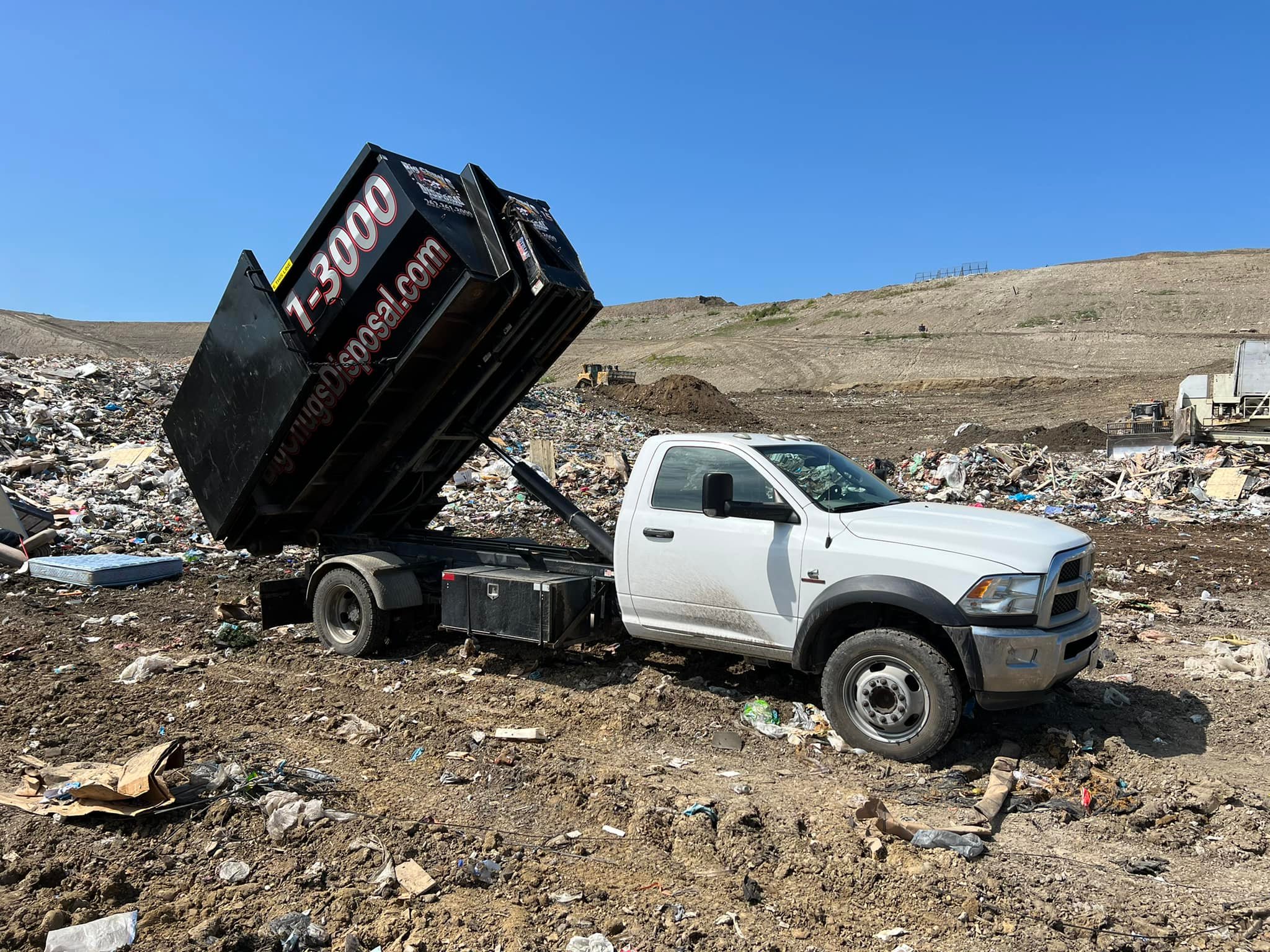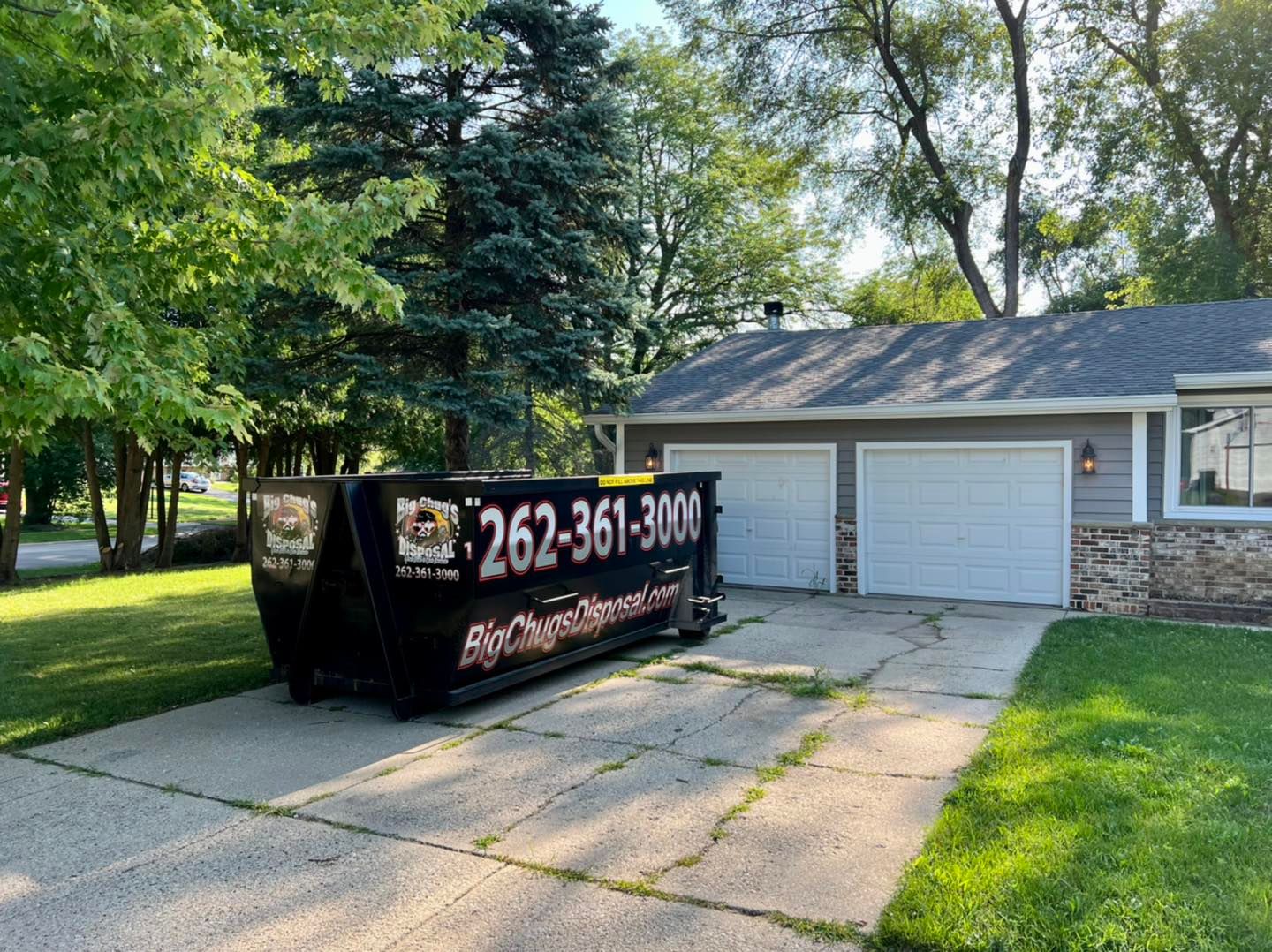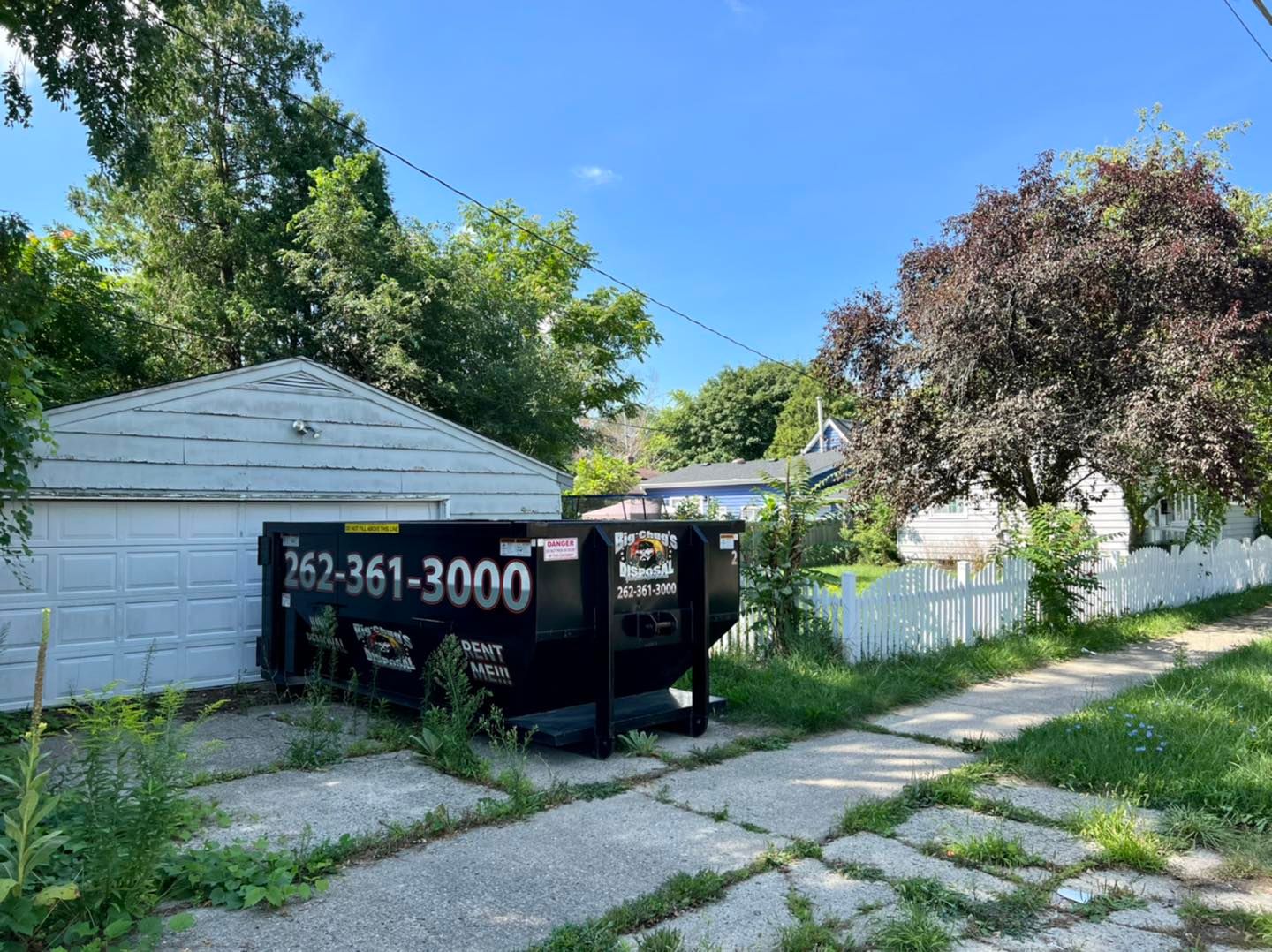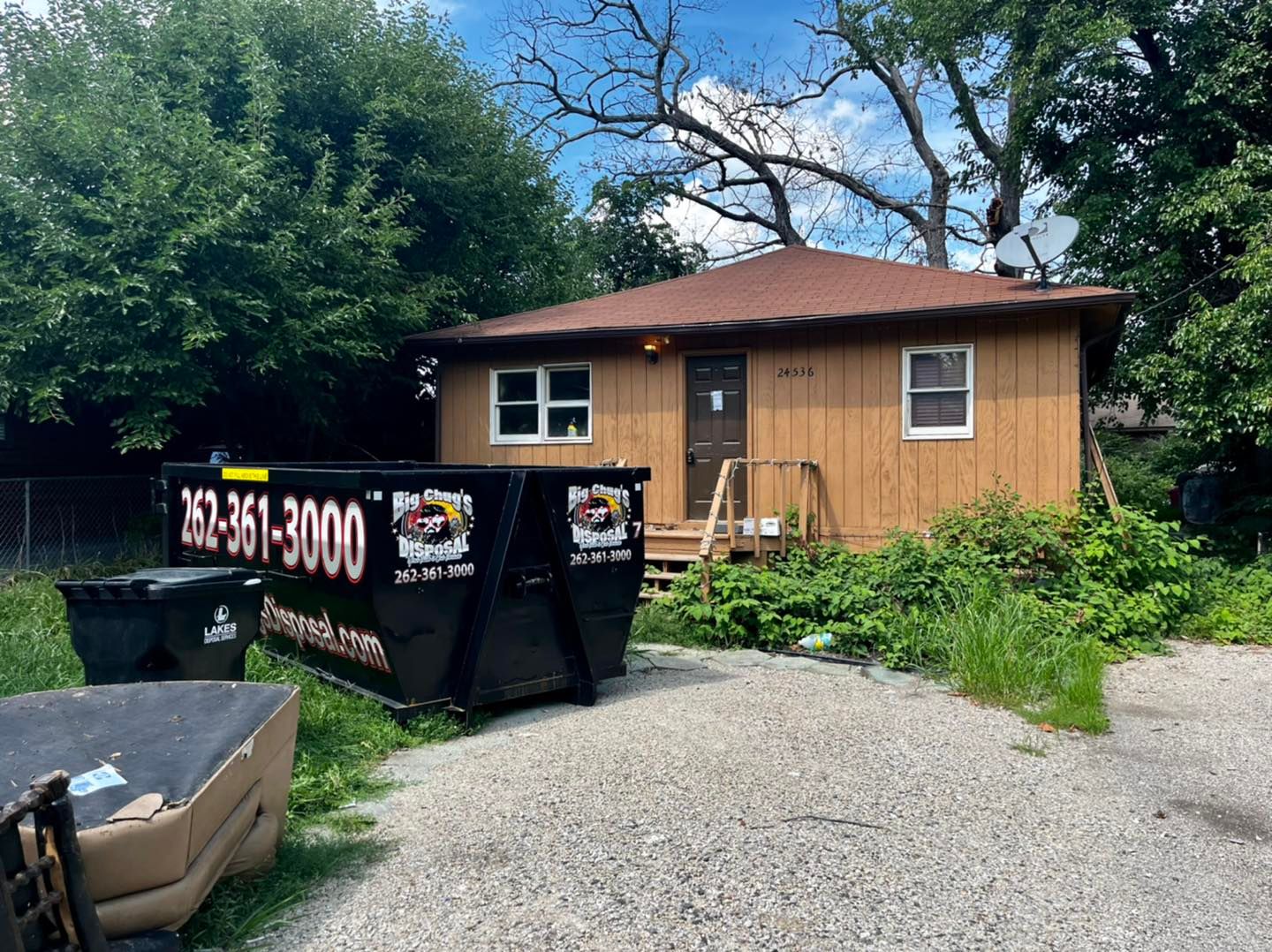 Rent the Heavy-Duty Roll Off Dumpster Libertyville IL Contractors Trust
We regularly deliver our heavy-duty industry-standard options for a roll off dumpster Libertyville IL contractors can depend on to support development and demolition projects of all sizes. We understand the importance of offering a waste disposal solution that meets the needs of a worksite's available space, timeframe, and overall budget. Our communicative and experienced drivers are available to help support your construction endeavors by delivering when and where you need them.

Our durable containers are built to haul away a range of bulky materials in a safe and efficient way including nails, shingles, tile, asphalt, plastic, piping, lumber, drywall, and other construction waste and debris. Trust our knowledgeable team to provide a 5-star reviewed dumpster service Libertyville IL contractors and construction professionals rely on to help them get the job done right the first time.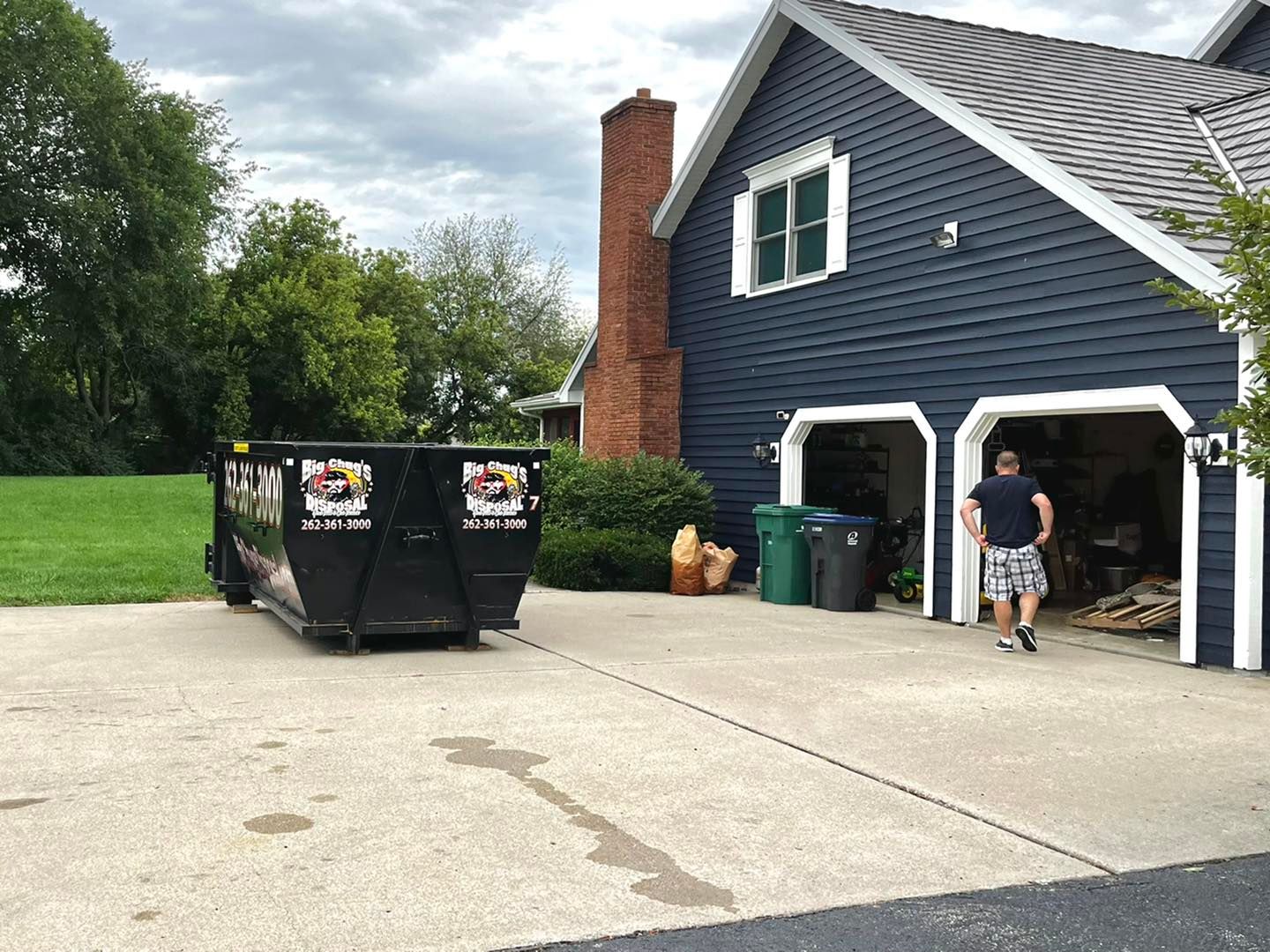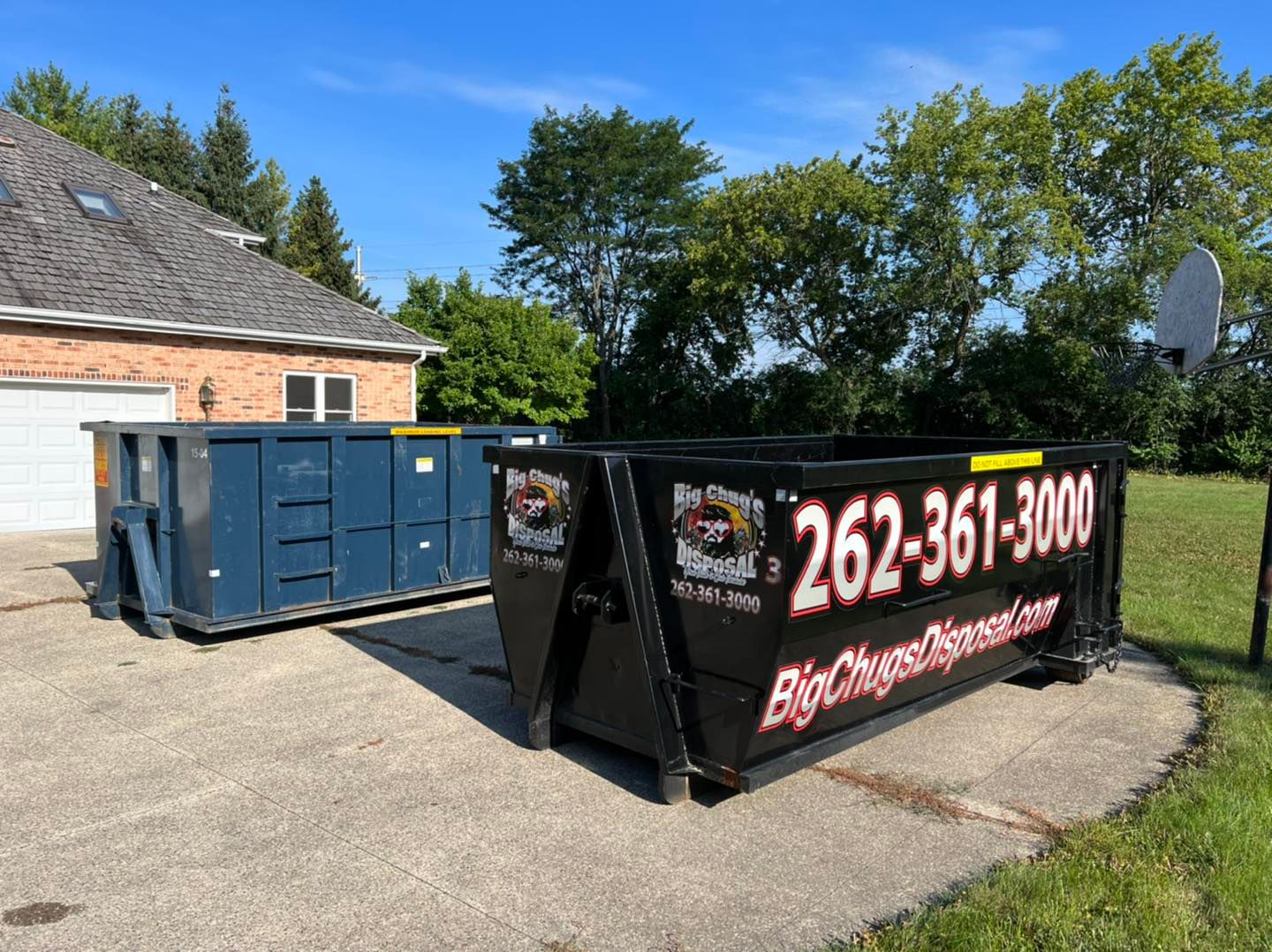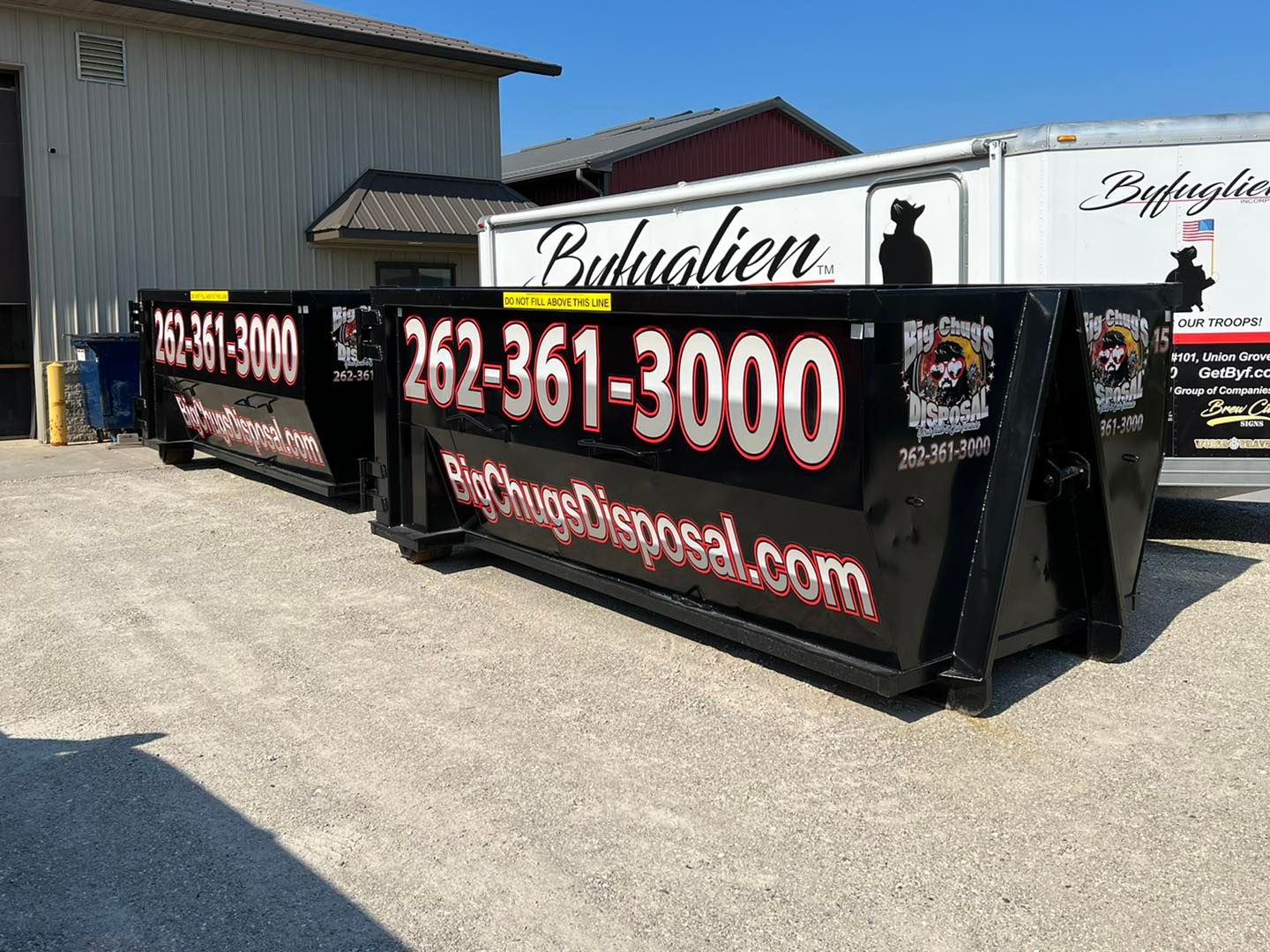 Libertyville IL Garbage Dumpster Rental for Commercial Use
Book the North Libertyville IL garbage dumpster rental business owners can rely on for short or long-term use! Whether you manage an apartment complex and are interested in ongoing waste disposal support or are overseeing a large foreclosure cleanout project, we're confident we have the selections that will support your objectives, timeframe, and budget.

Local businesses are the backbone of our community and we work diligently to offer all-inclusive support in a cost-effective and timely manner. We regularly partner with hotels, banks, residential or retirement facilities, factories, warehouses, restaurants, office parks, and other commercial entities to provide top-quality Libertyville IL garbage dumpster options to help meet every waste management goal. Get in touch with our team to learn more about your options or book now using our convenient online scheduling system.

How to Book a Dumpster Rental in Libertyville IL with a Few Easy Clicks
When you're ready to book a reliable and durable dumpster rental in Libertyville IL, we offer two convenient options for scheduling your delivery in a few simple steps. Give our office a call at (262) 361-3000 to speak directly with one of our team members to get on our books or use our online reservation system to browse your options and checkout using our secure system.

If using our website to book your dumpster rental in Libertyville IL, follow the steps below:

1) From any page of our website, click the red "Book Now" button in the upper right corner.

2) Go over our four container size options. This page offers an overview of dimensions, rental timeframe, tonnage included, and price points. Once you've determined the best size for your particular project, click the red "Book Now" button next to the price.

3) Review that the dimensions, price, and rental time look good, then click the red "Add to Cart" button.

4) Let us know your service type (residential or commercial) then choose your drop-off and pick-up dates using the calendar popup tool.

5) Your grand total including sales tax will populate on this page. At this point, you can continue shopping or checkout.

6) If checking out, click the red "Checkout" button in the bottom right corner then input contact and billing information, dumpster placement info, and sign the digital agreement.

7) Submit payment information using any major credit card with our secure system and wait for a confirmation email from our Libertyville IL dumpster service company.

It's simple and stress-free to rent a dumpster Libertyville IL trusts with our user-friendly online booking system. From the comfort of your home or while on the go running errands, you can schedule a container drop-off with a few easy clicks. Our team is always available to answer any questions and ensure you're receiving the best support possible, so don't hesitate to reach out with any questions.
We Take Just About Everything
Some examples of the junk we haul away include
Refrigerator Disposal

Garbage Removal

Mattress Disposal

Foreclosure Clean Outs
Construction Waste Removal

Yard Waste Removal

Trash Removal

Appliance Removal
Television Disposal & Recycling

Furniture Removal

E-Waste Disposal

Hot Tub Disposal
Sizes and Prices for the Dumpster Rental Libertyville Illinois Can Rely On
We offer convenient and cost-effective options for the best dumpster rental Libertyville Illinois uses to complete a range of residential and commercial projects. Take a look at our sizes below and get in touch with us if you need more details about which option best suits your particular objectives. We're here to help ensure you book the best bin to complete your project in a hassle-free and efficient way!

12 Yard: For a small dumpster rental Libertyville IL homeowners use to complete a range of projects, the 12 yard is a great fit to support cleanout projects, small bathroom renovations, carpet removal, or landscaping jobs. Beginning at $395 for up to seven days of rental time, this size includes one ton of waste removal. This rental measures 14' in length by 3.5' in width and 7' in height.

15 Yard: Our next container size begins at $425 for up to seven days of rental time with one ton of waste included. The 15 yard measures 14' in length by 4.5' in width and 7' in height. This size is ideal for a roofing repair, single-room remodel, small shed demolition, or landscape redesign. We frequently rent this size out to homeowners and contractors for various project needs.

18 Yard: Our second largest container size begins at $460 for up to seven days of rental time with two tons of waste disposal included. The 18 yard measures 14' long by 5' wide by 7' high and is a great option for large home cleanouts, driveway demolition projects, and more.

20 Yard: If you've been on the hunt for a large dumpster rental Libertyville IL can depend on, the 20 yard is a great fit! Measuring 14' long by 6' wide by 7.6' high, this size begins at $495 for up to seven days with two tons of waste disposal included. We regularly deliver this size bin for commercial and construction jobs including housing developments and smaller-scale demolitions. We also rent this size out for residents embarking on large projects including driveway demolitions, kitchen renovations, and roofing replacements.

Whatever your needs are for a dumpster rental Libertyville Illinois can trust, we're confident we have the solution to meet your waste disposal needs on a short or long-term basis. Additional weight and days are available for purchase at $50 per day and $95 per ton. If you have any questions about which size container would best suit your specific project needs, don't hesitate to contact our team to learn more about your options.

FAQs About our Dumpster Rental Libertyville IL Uses Year-Round
We understand there are many details to consider when choosing the best dumpster rental Libertyville IL can trust for your upcoming project needs, which is why we've compiled a list of frequently asked questions for you to browse at your convenience. Let us know if you need any additional information or if our team can be of further assistance in helping you decide how to move forward with your container rental.

1) How much does it cost to rent a bin from your company?

Our prices vary based on the size of the container, rental period, and the amount of tonnage being hauled away. Our smallest bin, the 12 yard container, begins at $395 for up to seven days with one ton of weight included. Most residents find this size sufficient for cleanup projects and smaller single-room remodeling jobs. We understand many folks are searching for a cheap dumpster rental Libertyville IL can depend on, but along with cost-effectiveness, we prioritize on-time and careful delivery by professionally trained drivers, versatile sizing options, and clear communication and support from our friendly team.

2) What kind of waste can I load into the container?

We accept most types of waste in our dumpster rental Libertyville IL residents and contractors use including general garbage, mattresses, construction waste, yard waste, roofing waste, furniture, appliances, e-waste, hot tubs, refrigerators, and more types of trash. There are certain prohibited items that cannot be transported using our bins including hazardous materials such as asbestos, gasoline, motor oils, paints, lacquers, medical waste, and any flammable liquids. For an exhaustive list of prohibited items, get in touch with our team by giving us a call.

3) How do I book a container online?

We make scheduling a roll off dumpster rental in Libertyville IL as simple and straightforward as possible with the help of our online booking tool. From any page of our website, click the red "Book Now" button in the upper right corner to view your size options. Once you've found the right fit for your particular project needs, click the "Book Now" button next to the pricing to add the container to your cart and begin the checkout process. Our secure system accepts any major credit card and once you submit payment, you'll receive a confirmation email from our team with a digital copy of the signed contract. One of our staff will be in touch leading up to the drop-off date to confirm a delivery window that works for you. If you have any questions about booking, don't hesitate to give our team a call at (262) 361-3000 to work directly with one of our staff and get on our books today!
Delivering Libertyville IL Dumpster Rental Options to Surrounding Areas
We're proud to offer our Libertyville IL dumpster rental services to a broad scope of Lake County, including the 60048 zip code. We service Kenosha and Pleasant Prairie in Wisconsin, as well as Round Lake, Round Lake Beach, Beach Park, Lake Villa, Grayslake, Lake Forest, Antioch, Waukegan, Mundelein, Zion, Lake Bluff, Highland Park, Lake Barrington, Gurnee, Winthrop Harbor, Wadsworth, Long Grove, Deer Park, Highwood, Hawthorne Woods, Kildeer, Bannockburn, Riverwoods, North Barrington, Long Lake, Mettawa, Green Oaks, Forest Lake, Old Mill Creek, Knollwood, Lincolnshire, Lindenhurst, Round Lake Park, Ingleside, Volo, and surrounding communities of Illinois. Don't see your zip code or city listed? Get in touch with our team to see if we can make accommodations to deliver in your area today.

One of our highest priorities in providing affordable and reliable Libertyville IL dumpster rental options is doing our best to keep our public and private spaces waste-free and enjoyable places to visit, learn, grow, and live. We regularly partner with local businesses, homeowners, property managers, contractors, and Libertyville School District to ensure our communities have access to methods for disposing of waste in an efficient and environmentally sustainable way. We're the top choice for a local dumpster rental Libertyville IL homeowners, construction professionals, administrators, and individuals can depend on to help them get the job done right the first time.

As a locally owned and operated business, we don't take our responsibility to serve our community with options for an affordable dumpster rental Libertyville can appreciate lightly, which is why we offer the highest quality containers at cost-effective rates for every project type. Learn more about our service areas, bin sizes, and prices by getting in touch with our helpful team, or use our booking tool to schedule your drop-off with a few easy clicks.